Our Practice
Why choose our office for your family?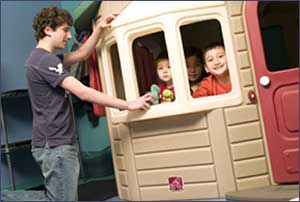 We provide competent comprehensive healthcare from birth to the mid twenties. We are certified by the American Board of Pediatrics and are staff members at Rainbow Babies and Children's, Hillcrest Hospital and The Cleveland Clinic Hospital. You can choose which physician you prefer to see. We will always answer your questions during office visits so you understand what we are doing to take care of your child.
We are conveniently located at an interstate exit with close parking to our first floor office. We have a comfortable waiting room and friendly staff. We have specifically decided that you should always hear the live voice of one our friendly staff answering your phone calls. You can then immediately explain what you need for your child instead of listening to computer recordings asking you to press numbers. We have modern efficient billing procedures that will work with you and your insurance provider to minimize hassles. You and your child come first.
Concierge Type Medical Practice
We offer all the benefits of a concierge or boutique medical practice without the added fees. Same day appointments, our doctor taking emergency calls, and help in making appointments with specialists are just few of the services we offer to all patients, all the time, with no added fees.
Why choose our independently owned practice?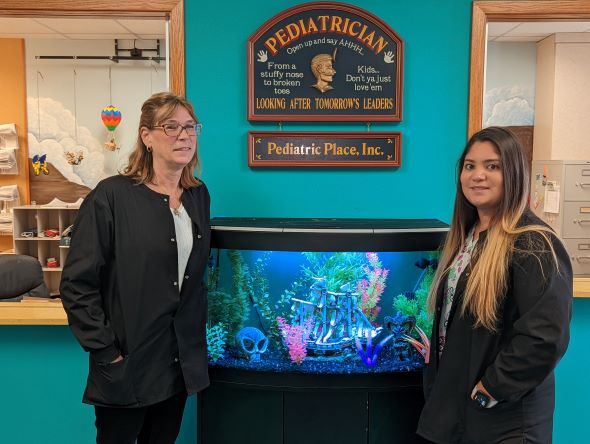 Unlike most of the medical practices in Northeast Ohio, we are not owned by either University Hospitals or The Cleveland Clinic. We still own and manage our practice, which is the way things used to be when your parents grew up. Many physicians have sold their practice to the large hospital owned corporations for their own personal interests, not for the benefit of their patients. We know that it's not in our patient's best interest in being totally controlled by the insurance companies and the hospital corporations.
Because we remained independent, we have the option of using Rainbow Babies and Children's Hospital (UH), The Cleveland Clinic, Hillcrest Hospital or Akron Children's. In cases where we need to admit or refer your child to a specialist, our choice will be based only on what is best for your child, and will not be limited like the hospital owned pediatric practices.
Is your current pediatrician truly able to be loyal to your child's needs or are they obligated to only use practices, hospitals and specialists that are also owned by the hospital system that owns their practice? Your child will always come first with us.