Appointments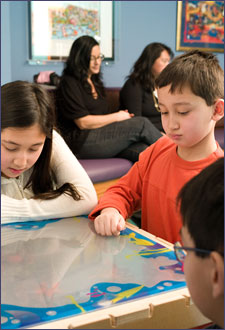 We see patients by scheduled appointments. We make every attempt to run on time and appreciate your timely arrival. Many times there is paperwork that needs to be filled out prior to your child being seen. Federal law mandates a new registration form be signed every 12 months, so please arrive early to complete any necessary paperwork. By arriving early we also have the time to verify insurance and collect co-payments. Appointments generally fall into these four categories:
Emergency visits
These are injuries, cuts and lacerations, burns, possible broken bones or fractures, dehydration or visits that require our immediate attention for medical reasons. If it is truly a life threatening emergency call 911
We do procedures in our office that most pediatricians won't. These include:
● Casts and splints for minor breaks and fractures
● Sutures (stitches) for lacerations
● IV fluids for dehydration
Most pediatricians will direct you to an emergency room for these procedures causing you and your child the discomfort and delay of treatment while you travel to another location. Emergency room bills and out-of-pocket expenses are usually significantly higher than having us perform these services for your child. Emergency rooms waits can be very long and can create a more traumatic experience for you and your sick or injured child. Most importantly, we can handle many emergencies in our office so you and your child will be more comfortable being treated by someone that you know and trust.
Sick or ill visits
These are fever, rash, vomiting, diarrhea, ear aches, asthma attacks, colds and the like. Appointments for sick or ill visits are made the same day only. Our staff personally answers our phone lines starting at 8:30AM Monday thru Friday and at 8:00AM on Saturday. Someone on our staff will help you schedule your same day appointment.
Well visits and physical exams
These are checkups or physical examinations for school, camp, daycare or employment. Allow at least 30 to 60 minutes for physicals and please remember to bring any forms that you need us to complete to your appointment.
Appointments for all physicals, rechecks, consults, and medication checks should be scheduled as far in advance as possible so you can obtain a time that is convenient.
Consultation visits (consults)
Some of the circumstances that fall into this category are; chronic headaches, chronic constipation, ADHD, emotional issues, acne and sleep or feeding issues. Since these types of visits usually require more time than most other visits, we ask that you please schedule these appointments as far in advance as possible so you can get a time that is convenient.