My Child Is Ill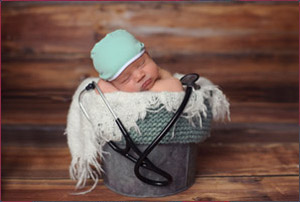 These are fever, rash, vomiting, diarrhea, ear aches, asthma attacks, colds and the like. Appointments for sick or ill visits are made the same day only. Our staff personally answers our phone lines starting at 8:30 am Monday thru Friday and at 8:00 am on Saturday. Someone on the staff will help you schedule your same day appointment.
We will always see a sick child the same day. All you need to do is call so we can schedule an appointment with one of our doctors. The earlier in the day that you call, the more the available times to chose from.

Rechecks, consults, medication checks and well checks (physicals) can be made in advance and should be scheduled as far in advance as possible so you can choose a time that is convenient. Many times there is paperwork that needs to be filled out prior to your child being seen. Federal law mandates a new registration form be signed every 12 months, so please arrive a few minutes early to complete any necessary paperwork.